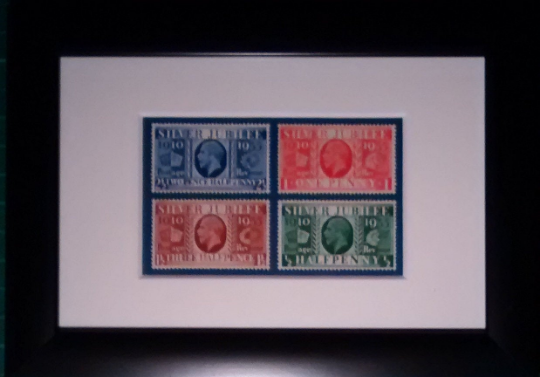 Mint 1935 Framed Stamps
Mint framed stamps from 1935. These stamps were issued in 1935 for the Silver Jubilee of George the Fifth to celebrate his 25 years of reign. At that time special stamps were rarely issued so these would make a special gift.
If you would like other stamps for a particular year for a gift then please contact us and we will do our best to help to meet your requirements.