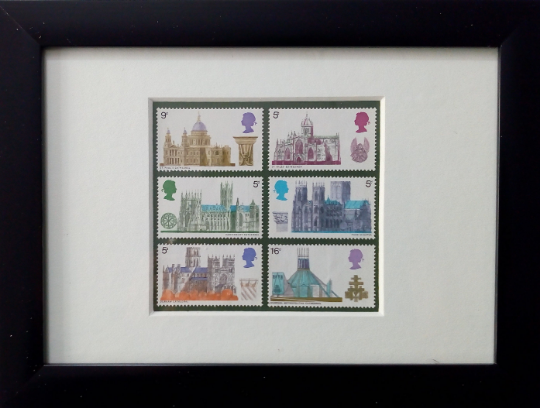 Cathedrals 1969 Framed Stamps
50th birthday Cathedrals stamps framed mint from 1969. The six stamps feature St Paul's Cathedral London, St Giles Cathedral Edinburgh, Canterbury Cathedral, York Minster, Durham Cathedral and Liverpool Metropolitan Cathedral.
The size of the frame is is 16 x 21 cm or 6.5 x 8.5 inches.