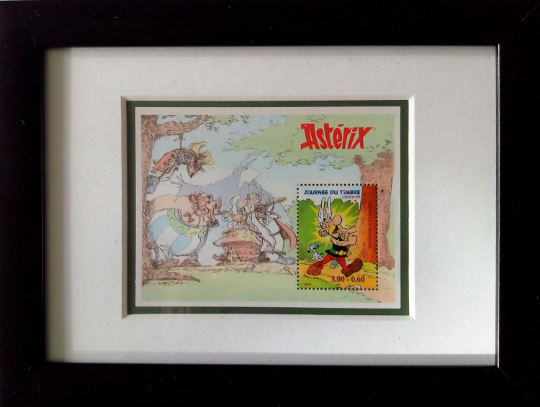 Asterix the Gaul 1999 Framed Stamps
Asterix the Gaul stamps were issued in France in 1999 for Stamp Day, Journ̩e du Timbre. For each set sold 20% of the cost was given to Red Cross. The film Asterix the Gaul was made in 1967.
In the year 50 BC all of Gaul was occupied apart from one small village of brave Gauls who were holding out against the Romans.