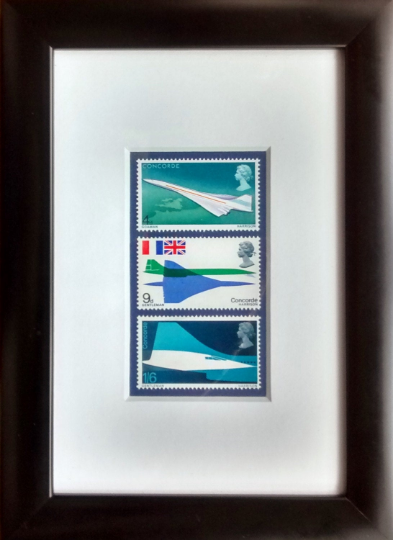 Concorde 1969 Framed Stamps
Concorde framed mint stamps for the 'First Flight' in 1969. Attractive framed stamps designed for the first flight of Concorde in 1969 showing the plane over Great Britain and France, Silhouettes and the Nose and tail.
The external dimensions of the frame are 13cm x 18cm and the frame can be hung or stand alone.