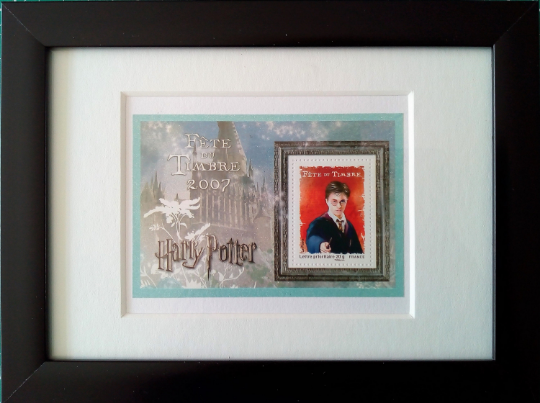 Harry Potter France 2007 Framed Stamps
These Harry Potter mint framed stamps from France 2007 were issued to celebrate The F̻te du Timbre (Festival of Stamps) in France in 2007. The festival has been held annually since 1938.
This shows Daniel Radcliffe as he was when playing Harry Potter in the films, with a background showing Hogwarts School. The stamp itself reminds me of The Mona Lisa, as it is an image of just one person and the frames are in the same proportions.