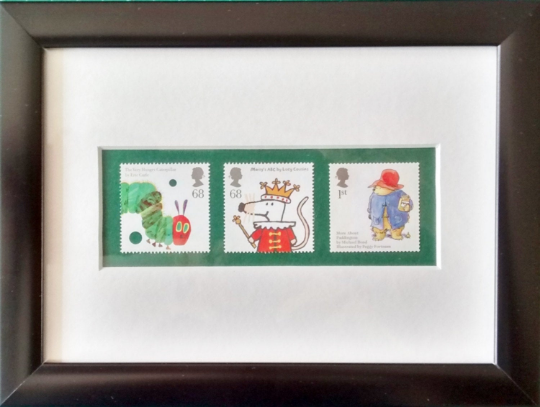 Paddington Bear, The Very Hungry Caterpillar and Masie framed stamps from 2006
These are delightful framed postage stamps for children from the 2006 set of 'Animal Tales' stamps. The three stamps are genuine mint UK stamps and show children's favourite characters from The Very Hungry Caterpillar by Eric Carle, Masie's ABC by Lucy Cousins and More About Paddington Bear by Michael Bond.

Frame measures 16 x21 cm.